To fight with competition and to avoid long processes for uploading photos to status or in albums, Facebook has launched drag & drop functionality in last week.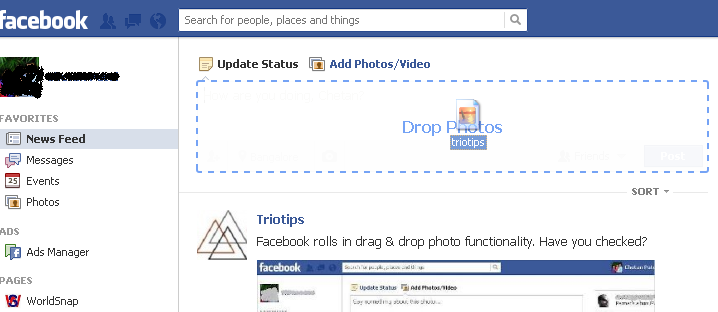 Now, Drag & Drop functionality allows users to upload photos in one step. You just need to drag photos from your PC desktop to facebook status.
(Continue reading below this ads.)
Even you can select multiple photos from your desktop and can drag to Facebook without need of creating Album name.
Facebook rolls in drag & drop photo functionality

,